Cisco 79XX - Returning to Initial Call
Last updated
Goal
The purpose of this article is to provide instructions on how to return to an initial call on a Cisco 79XX phone.
Case Disposition:
Case Record Type: Support Standard
Type: Problem
Product: Cisco
SubProduct: Hardware
Issue: 79xx
Sub Issue: Config/Settings
Other Issue: Returning to Initial Call
Priority: Priority 4
Severity: Low
Department: Support
Resolution/Steps
Once having answered the second call you can return to the original call.
Returning to Initial Call Steps:
1. You may want to disconnect this call and continue your conversation with caller 1.
2. To do so, select the End Call soft key to disconnect call 2.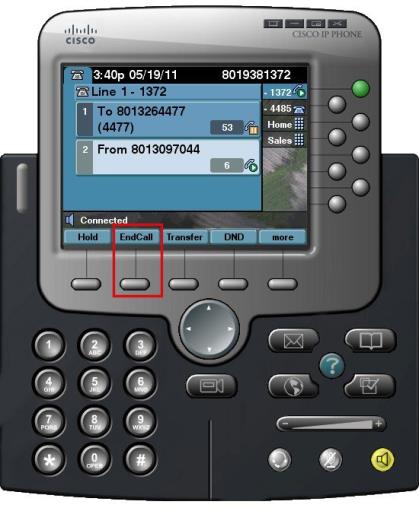 3. Call 1 will now be highlighted allowing you to select the Resume soft key.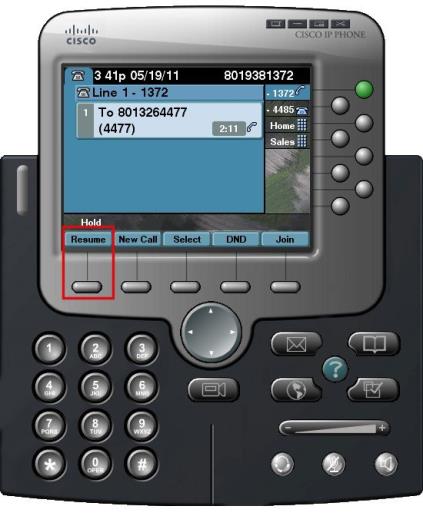 Common Issues/Related Articles
Factory Reset:
79XX Features: