Cisco 79XX - Answering Additional Calls
Last updated
Goal
The purpose of this article is to provide instructions on how to answer additional calls on the Cisco 79XX phones.
Resolution/Steps
You can answer an additional call you receive on your Cisco phone.
Answering Additional Calls Steps:
1. Select the Answer soft key.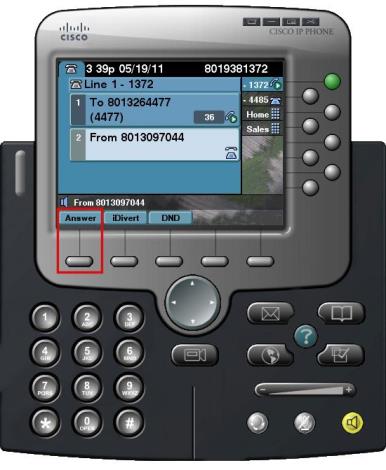 2. The phone will automatically place your first call on hold and pick up your second caller. This is indicated by a pause icon on the line that's on hold.

Common Issues/Related Articles
Factory Reset:
79XX Features: