Cisco 79XX - Call Park
Last updated
Goal
The purpose of this article is to provide instructions on how to use the Call Park feature of Cisco 79XX phones.
Resolution/Steps
Call Park is a feature that allows a user to place a call on hold and retrieve it from a different CallTower phone. With the caller on the line, press the More and then the Park soft keys.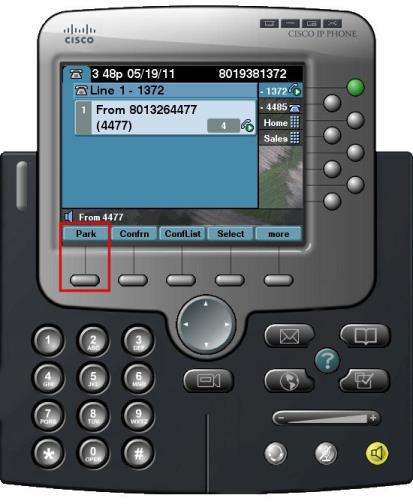 Your phone will display a 4-digit number that the call was parked on. On another CallTower phone, dial the provided 4-digit number to retrieve the call. If the call is not retrieved in approximately 1.5 minutes, the call will ring back to the extension that parked it.
Configuring Call Park Steps:
CallTower must be notified when an organization wants Call Park. If it has not been configured, users will receive a message on their LCD screen stating "No Park Number Available".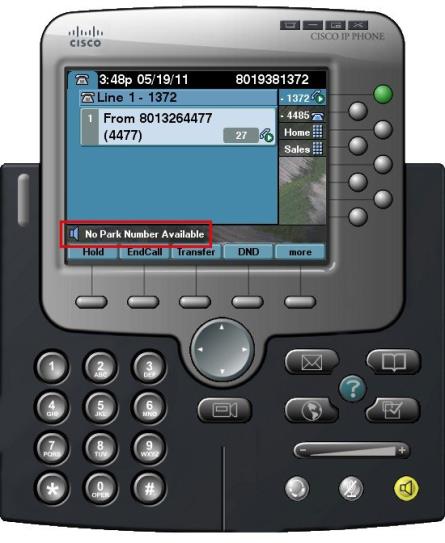 When support receives a request by a client to have Call Park configured, they should escalate the request to TSE and include:
Company name

Calling Search Space

Block of available extensions (these will be used to park the call)
Common Issues/Related Articles
Factory Reset:
79XX Features: