Cisco Connect User - Voicemail Web Access
Last updated
Prerequisites
Access to this feature is allowed by default in the Admin Portal. If users are not seeing the option to check their voicemail from the user portal, an admin will need to allow access. This Article will provide additional instructions.


Managing hosted voicemail through web access.
Log into the User portal



Select the 'envelope' icon in the upper right corner.



OWA login box will appear, the voicemail User Name will be auto populated
Enter your password (Same password used to log into the User Portal)
Select 'Login'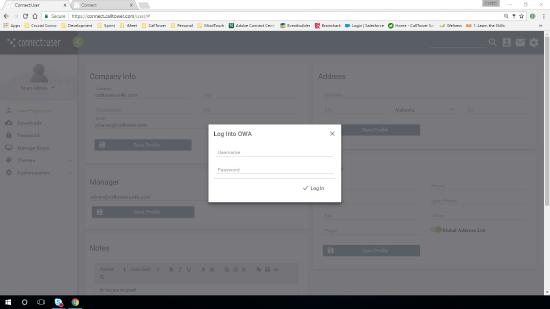 Managing voice messages
NOTE: Web access looks similar to an Exchange OWA mailbox, but with no Calendar or Contact options
Folders
Inbox
Contains received voice messages. As in an Exchange mailbox, messages are in an 'unread' or 'read' status.
Messages deleted from the inbox move to the deleted items folder
If Voice to Text is enabled, your message contains a text transcription.
New messages show a blue bar at the right side
Old messages have no blue bar.
Listen to messages: right click attached .wav file and select 'Open'
Save message: right click attached .wav file and select 'Save Target As'
Delete messages: select red 'X' in upper right corner of message in the inbox, or right click and select 'Delete.
NOTE: When messages are deleted from the inbox they are moved to the deleted items folder. Messages must be removed from the deleted items to free space in the voicemail box.
Deleted Items
Messages deleted from the inbox folder.
Messages deleted from the phone if the user's voicemail option 'Permanently Delete' is not selected.
To empty the deleted items folder, right click the folder --> Empty Folder