How to add custom hold music to Skype for Business
Last updated
This article will walk users through the process of adding custom On Hold music to their Skype for Business client.
Instructions
Pre-Req: audio files must be 16bit mono in .wav or .wma format with a sample rate of 8kHz or 16kHz
In Lync/S4B, click the "Options" icon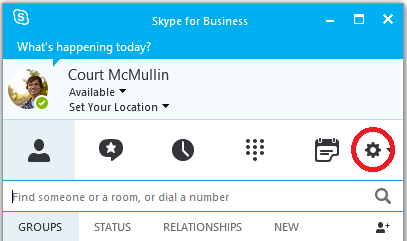 In the left pane of the "Options" dialog box, click "Ringtones and Sounds"

1. At the bottom of the "Ringtones and Sounds" section you will see the option "Play music on hold" and below that you will see a file bath with the option to "Browse" next to it. (Note that checking or unchecking the "Play music on hold" option is controlled server side and users will not be able to check this box.

1. Browse to the folder where the audio file which matches the requirements above is located. Select the file and choose the option to "Open".
1. Once the file has been added, select the "OK" option at the bottom of the window to save your new settings.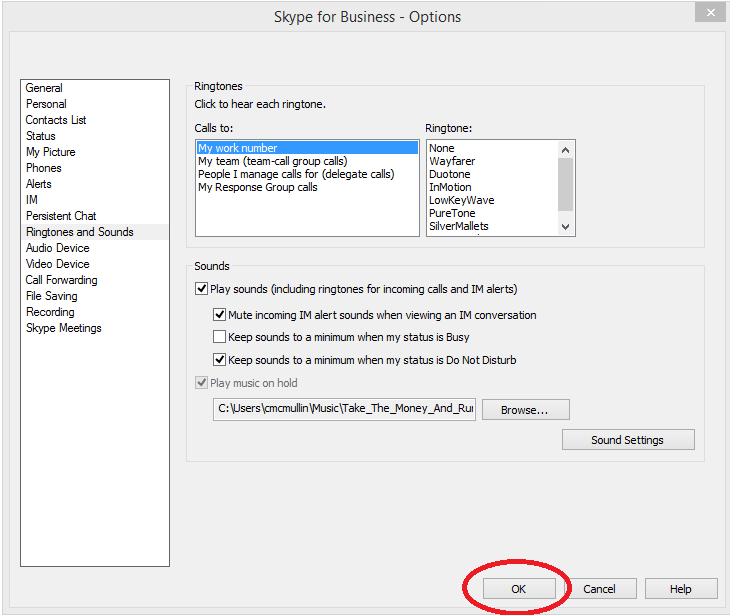 1. Please remember that once you've selected the file you should not move it to another location/folder on the PC or remove the file from the PC as this will prevent the hold music from playing.