MS Outlook - Email On Blackberry Smartphone
Last updated
1. On your BlackBerry 10's home screen, select the Settings.




2. Select the option labeled Accounts.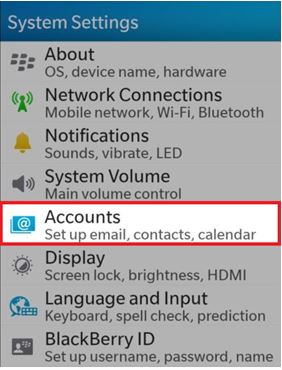 3) Scroll down and tap on the button labeled Advanced.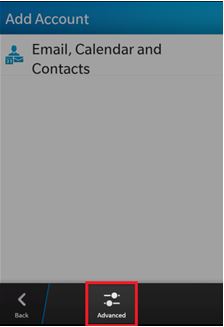 4) Tap on Microsoft Exchange ActiveSync.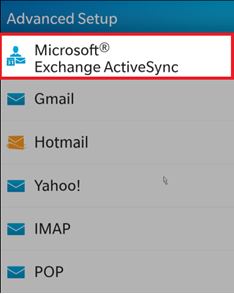 5) Give your ActiveSync account a name in the Description field. Leave the Domain field blank. Enter your email address in the Username field. Enter your email address in the Email Address field. Enter your password in the Password field. In the field labeled Server Address enter mail.securembox.com. All other values can remain at their default settings. Click on Next.




6) Select the elements you wish to sync and then tap on Done. Do not select Memos as it might cause sync issues during the initial set up.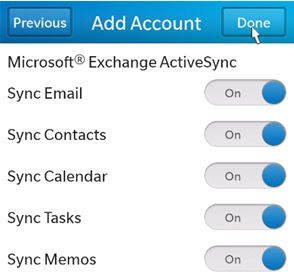 7) If you have multiple accounts, you may select which one is considered to be the default account by tapping on Set Default.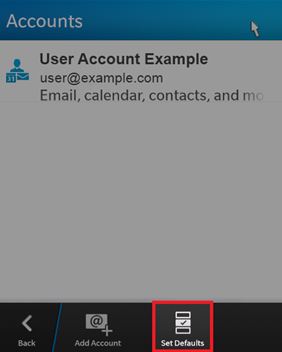 8) Select your preference for both the default email account and calendar.