Cisco 88XX - Change Ringtone
Last updated
Goal
This article will walk you through the process of changing the Ringtone on your Cisco 8800 series phone.
Resolution/Steps
1. Press the Settings Button shown below. This will navigate you to the Applications menu on your phone.



2. Select the "Settings" option.
(Note: Option numbers and placement may vary depending on available applications.)
This will populate the Settings menu.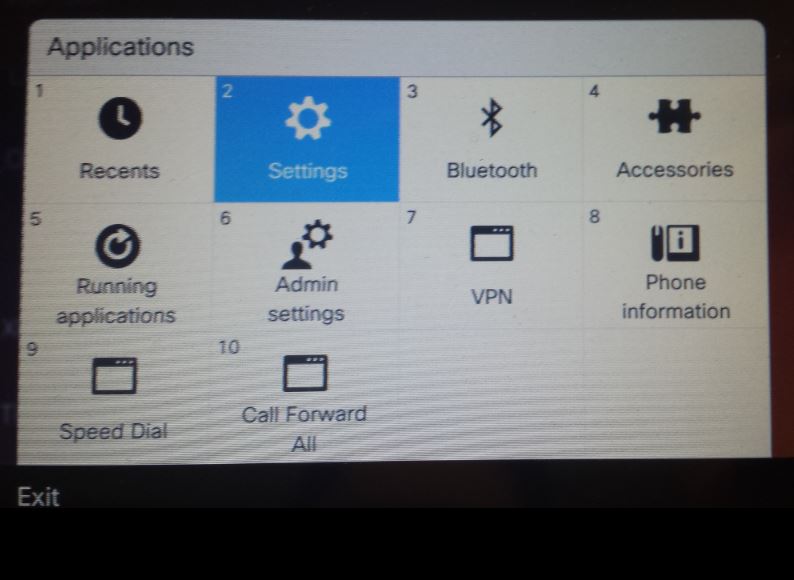 3. Select the "Ringtone" option.



4. Select the Line you want to update. (Note: If your phone only has one line you will skip this step.)
If you want all of your lines to have the same ringtone you can press the "Apply to all" soft key to apply the currently selected ring tone to all lines.
5. Scroll through the available options to find the ringtone you prefer. Select "Play" to hear a sample of the selected ring.
Select "Set" to set the highlighted option as your ring tone.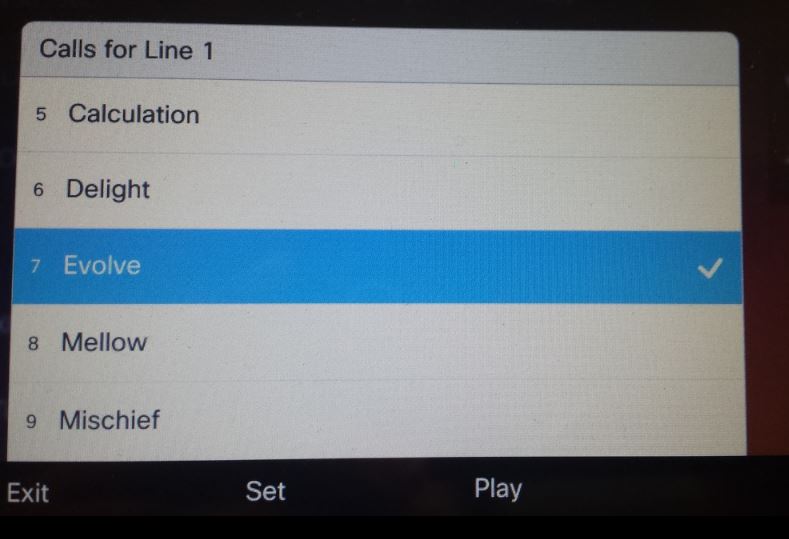 Additional Information:
It is important to note that certain behaviors for your phone such as forwarding an unanswered call to voicemail are based on the ring time and not the number of rings.
If your line is configured to forward calls after 10 seconds, a shorter ring like "Chirp1" may ring 5 or 6 times while a longer ringtone like "Reflections" may only ring once.
This ring time cannot be set on the phone itself and will need to be configured through the Admin Portal.

Videos
There are no videos for this process at this time.
For additional assistance please call us at 1-800-345-5444 or send us an email detailing your request to support@calltower.com