Change Ringtone on 8800 series phones
Last updated
This Article will provide steps to allow a user to change the ringtones on their 8811 or 8851 Cisco phones.


Step 1. Press the Settings key. This will open the Applications Menu



Step 2. Select the "Settings" option. (Note: Option number and placement may vary depending on available applications.)
This will populate the Settings menu.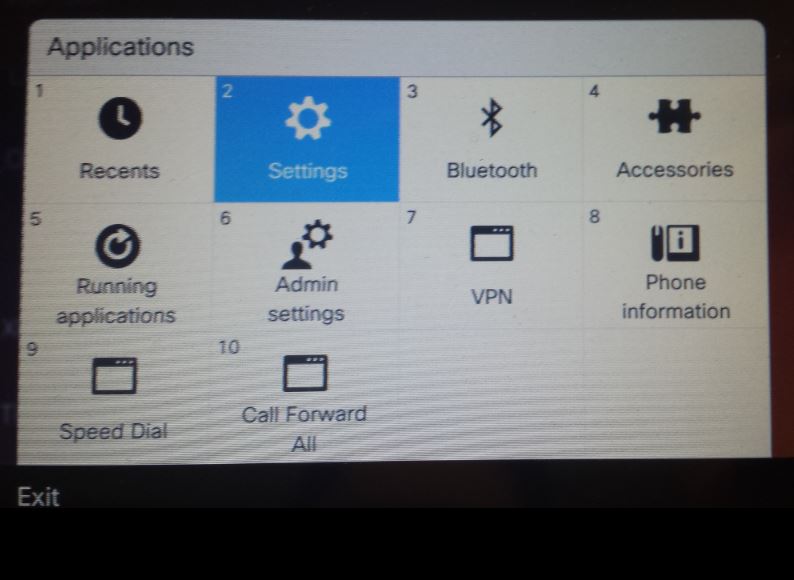 Step 3. Select the "Ringtone" option. This will populate your active lines.



Step 4. Select the Line you want to update. (Note: If the phone only has one active line this step can be skipped.)
The current ringtone is displayed to the far left (In this example it is set to the "Evolve" ringtone)

Pressing "Apply To All" will apply the ringtone settings currently selected to all lines.



Step 5. Scroll through the available options. Select "Play" to hear a sample of the selected ring.
Select "Set" to set the highlighted option as your preferred ring tone.