Creating rules to allow transfer options from a Skype Voice Mail.
Last updated

1. Start by signing into office 365 at login.microsoftonline.com



2. You will need to select one of the apps such as "Mail" Or "Calendar" then press the settings/cog wheel in the top right hand corner.




3. Then select the "Manage Add-ins"



4. Browse to the "Voice Mail" drop down.



5. Select "Call answering Rules"



6. From here you will need to select the "Add" (+) symbol and create a new "Call Answering" rule.



7. You can now name the new rule and specify what it will do. You can specify this rule to apply to all calls or specific calls.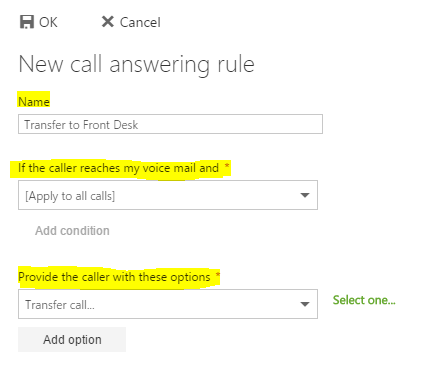 8. After selecting the option to transfer the call it will open a new window in which you decide where it will be transferring to. It can be transferred to a specific number or contact.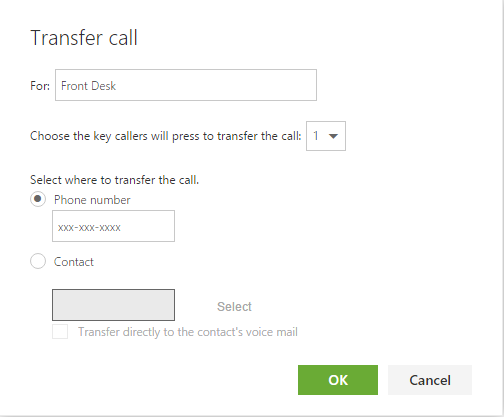 9. When finished press "OK" to save.