MS Teams General Admin - Enable Exchange MFA Sign-in On Yealink Phones
Last updated
1. Find the IP of the phone, Press the Status option as shown below.
2. Navigate to the Web GUI of the Yealink Phone and Sign In using the Admin account.
3. Navigate to Features>General Information, scroll down to Auto Discover
4. Change the Auto Discover to "Disabled" and put this value https://outlook.office365.com/EWS/Exchange.asmx/WSSecurity in the "Exchange Server Url" and click Confirm

5. Sign into the Yealink Phone with the Skype for Business Username and Password. Once signed in, you will see the screen below, Press OK.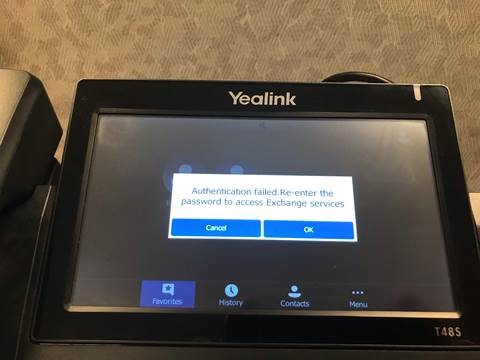 6. Sign into the Exchange account using the "App Password" as shown below.