MS Outlook - Shared Calendar Items Not Visible
Last updated
This behavior is by design. When the Read permissions level for the shared calendar is set to Free/Busy time or Free/Busy time, subject, location, Outlook does not display an item that is marked as Free.
Resolution
To resolve this issue, go to your calendar, select the calendar tab, and click on the calendar permissions.






Next, set the Read permissions for the shared calendar to Full Details. For an example of Read permissions information, see the information in the following screen shot: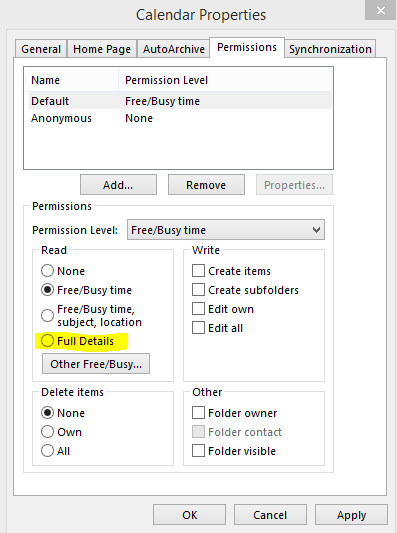 The user will then be prompted to accept the changes. Click okay and the permissions should set accordingly.