Update Phone
Last updated
Update Phone Steps:
1. Highlight the phone to be updated and click the Update button.
1. The Update Phone screen is displayed below, with the list of phones on the left.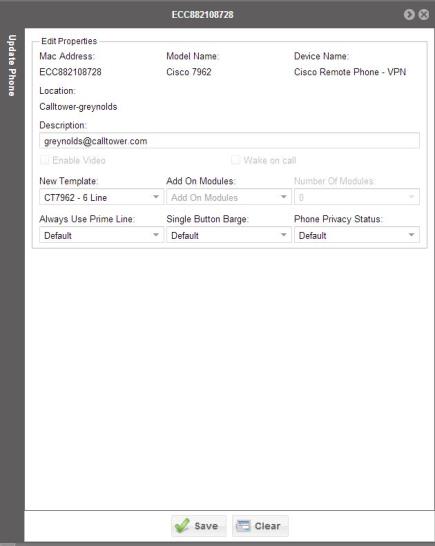 2. Update the information in the screen.
3. Click the Save button to save the changes or the X in the upper right corner to close the window without saving the changed.
4. Click Clear button to clear the screen if needed.