Cisco Connect Admin - Moving Phones
Last updated
How to move a users location
Select the user you wish to move and then bottom right it shows Location. Select the drop down and select the location you wish to move the user to.
You will then get a pop up on the right hand side with a list of phones at the current location of the user.
You can then either select all the phones or an individual phone to move with the user.
Why is this needed?
The reason for this change is for 911 purposes. We want to give users the option of moving devices to the proper location so that if you needed to dial 911 it will route to the appropriate address.
Please always make sure that locations/phones are always in the correct place for 911 purposes.
Video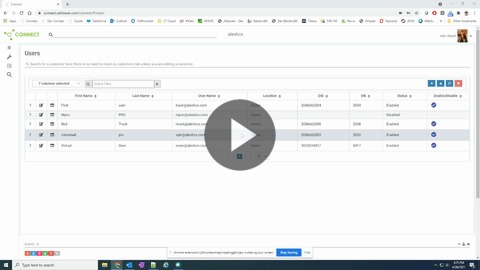 Check out this video: http://hub.calltower.com/watch/HhHTgWyAvjtodNbjHAXFxb?