Cisco Connect Admin - Remove Voicemail From OWA Mailbox
Last updated
Prerequisites
Users are not using a hosted Office 365 environment to retrieve voicemails.
Users are not configured to only deliver voicemails to an external email address.
Note: This article will walk an admin through the process of deleting voicemails for their users using the admin portal.
non admin users can manager their voicemail through the user portal.

Accessing the OWA Mailbox
Browse to

https://mail.ct650.com



Log into the users Voicemail box using their Credentials.

​The Email Address can be found in the Admin Portal.
1a. Select Users.
2a. Select the User
3a. Click on the Options icon

4a. From the Dropdown Select Voicemail Services and then Properties
5a Select Voicemail Mail Profile
6a Copy the information from the Mailbox field.

Once you are logged into the Voicemail box you will be able to delete the messages.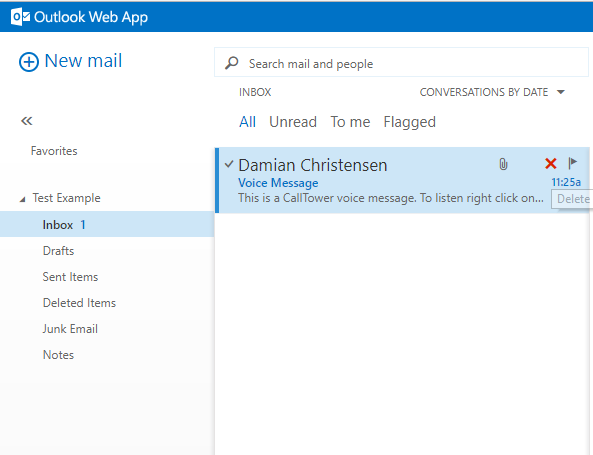 NOTE: Messages will need to be cleared from the "Deleted Items" folder as well.