Zoom-Calling Setup Guide
Last updated
Summary
CallTower's Zoom Calling allows you to add external calling to your Zoom account using CallTower's cloud-based global voice network through a vetted and trusted integration between CallTower and Zoom.
Using the CallTower Zoom Calling app, customers can order new telephone numbers, upload the numbers to their Zoom account and remove them where necessary. This document is designed to provide a step-by-step guide on how to set up and start CallTower's Zoom Calling.
Prerequisites
Below are the main prerequisites for integrating Zoom with CallTower
Paid Zoom Account
Permission to install apps to your Zoom account
The users who will be assigned CallTower telephone numbers will need a Zoom phone license
A CallTower account with access to CallTower Connect (self-provisioning portal)
Installing From Zoom Marketplace
As a Zoom admin, log in to your Zoom account and navigate to the Zoom Marketplace
Search for "CallTower" and click the app
If the app is not pre-approved, click "Approve use of this app"
Click "Visit Site to Add." You will be presented with the CallTower Zoom Calling page with "Existing Customer" and "New To CallTower" Customer options
a. New To CallTower: If you do not have a CallTower account, click on the "Get Started" button, scroll down and fill in your details in the form. Once you click "Submit" a CallTower Zoom Specialist will be in touch to help you with your initial order and to get your CallTower account setup
b. Existing Customer: If you already have a CallTower account, click on the "Add to Existing Services" button to continue. You will be redirected to the Connect Admin Portal login page. Enter your Connect Admin Portal credentials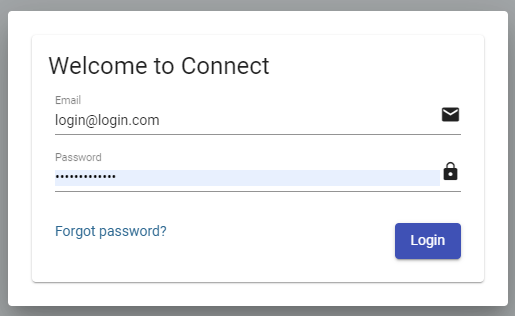 NOTE: if you do not have credentials, please contact CallTower Support
5. After logging in, click on "Install Zoom Calling App"
7. Click "Authorize." You are now ready to order new CallTower numbers for your Zoom account. You can now log in to the Connect Admin Portal to place an order for CallTower numbers and services, as well as upload the numbers to your Zoom account.
Installing From Your Zoom Account
1. As a Zoom admin, log in to your Zoom account and on the left-hand side menu, navigate to Admin > Phone System Management > Provider Exchange
2. Search for "CallTower"
3. Click the "Connect" link next to one of the countries on the list and you will be presented with the CallTower Zoom calling page
4. Follow 5-7 under: Installing From Zoom Marketplace
Using Connect Admin Portal To Add/Remove Numbers
To Add:
Log in to the Connect Admin portal using your user credentials.

Navigate to the left panel, open a list of options using the top hamburger button, and select the "Locations" option. This will give you a list of your current locations.
Select the location you would like to use to view a list of DIDs that are associated with this location.
A red lock on the right side of the DID grid indicates the DID has been uploaded to Zoom.
5. Select "DIDs" and then the "Zoom Upload DIDs" option. That will bring you to a DID upload screen, showing all available DIDs that can be uploaded.

6. Select which DID you want with the checkboxes then select the "Upload DIDs" button in the bottom right corner of the menu.

NOTE: Pay attention to the lower left side, the event status indicator. After selecting the "Upload DIDs" button, you will see the process of uploading the DIDs, and the indicator will go from left to right. Make sure the process DOES NOT end up in red. Red indicates there is an issue. If you see red on the lower right side, download the event and send it to support.
If the upload was successful, you can go back to the main DID info page (DIDs dropdown -> DIDs)
To Remove:
To remove a DID, it is almost the same process, but you will need to select Zoom Release DIDs from the DIDs dropdown menu, and the locks should no longer be red.