MS Skype - Change Conference Leader Pin
Last updated
GOAL:
This article will walk users through the process of using the User Portal to update their Lync/Skype for Business Conference Leader Pin.
RESOLUTION/STEPS:
1. Login to your User Portal. On the left of the screen you should see a section labeled "Manage Skype"
(Note: If you don't see the list of options, click the arrow button just to the right of "Connect:User" this will expand the menu.)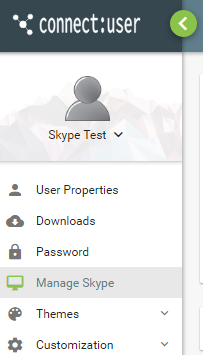 2. Enter the 4 to 9-digit Leader Pin you would like to use in the Leader Pin field and click the Save Skype button on the right hand side. You will see a green box that says success pop up.


COMMON ISSUES:
Any "Jira Errors" will need to be sent to the Development team to fix.
VIDEO: