MS O365 Admin - Creating And Managing Distribution And Security Groups
Last updated
This article will guide Office 365 admins through creating and managing Distribution and Security groups.
Creating a new Group
Log in to https://portal.office.com with Admin Credentials.
Select Exchange from Admin Center on the left navigation panel. I new windows should open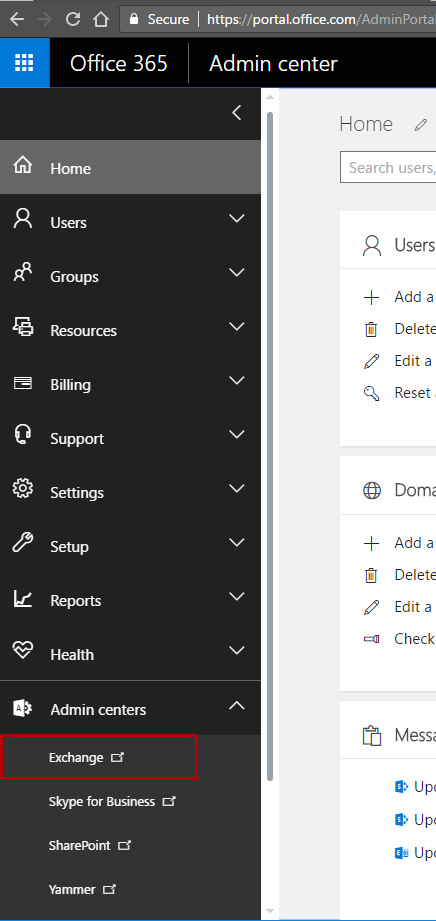 Select Recipients in the Exchange admin center
Select Groups from the top navigation menu
Click the Plus Sign to Add a new Group
Choose Distribution Group, Security Group or Dynamic Distribution Group
Follow the creation Wizard to assign the name, alias, address and owner
Managing an Existing Group:
From the Groups tab, highlight the correct group
Click the Pencil icon. A new window should open.
The Left Navigation panel has several ares for managing the group, select the correct aspect to be managed.
Once all changes have been made select Save.