Conferencing - PGI OnDemand: Modify User
Last updated
GOAL:
Provide instruction on how to update/modify a user in PGI OnDemand
STEPS:
Select Search For a Client
1. Go to the Administration drop down and hover on Client Management, then select Search For A Client.
2. Select the method of search using the radial selection and input your search terms into the field, then click Search Clients.
3. Click the paper and pencil icon to edit the user.
4. Select the property of the user to modify.
Input a new name, email and phone number.
Change the user's type, language or time zone if necessary.
Click the plus to open any of the fields for Billing Information, Audio Accounts or Web Meeting Rooms.
Click the green plus to add a new line to the user.
Click on change password to modify the user's password.
5. Click Save.
Video: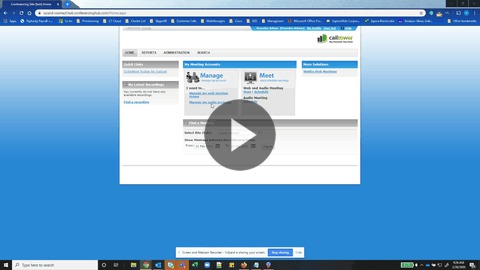 Check out this video: http://hub.calltower.com/watch/UW3qWCuQT7ZVdsyBQpCuQV?