Conferencing - PGI OnDemand: Delete a Conference Client
Last updated
GOAL:
Provide instruction on how to delete a OnDemand Conference line.
STEPS:
Select Search For a Client
1. Go to the Administration drop down and hover on Client Management, then select Search For A Client.
2. Select method of search using the radial selection and input your search terms into the field, then click Search Clients
3. Click the red circle icon with the white X
4. A warning will populate stating All audio and web conferencing accounts of this client will be deleted. Click Yes to continue or No to cancel.
5. Input the reason for inactivation and click save to delete the line.
Video: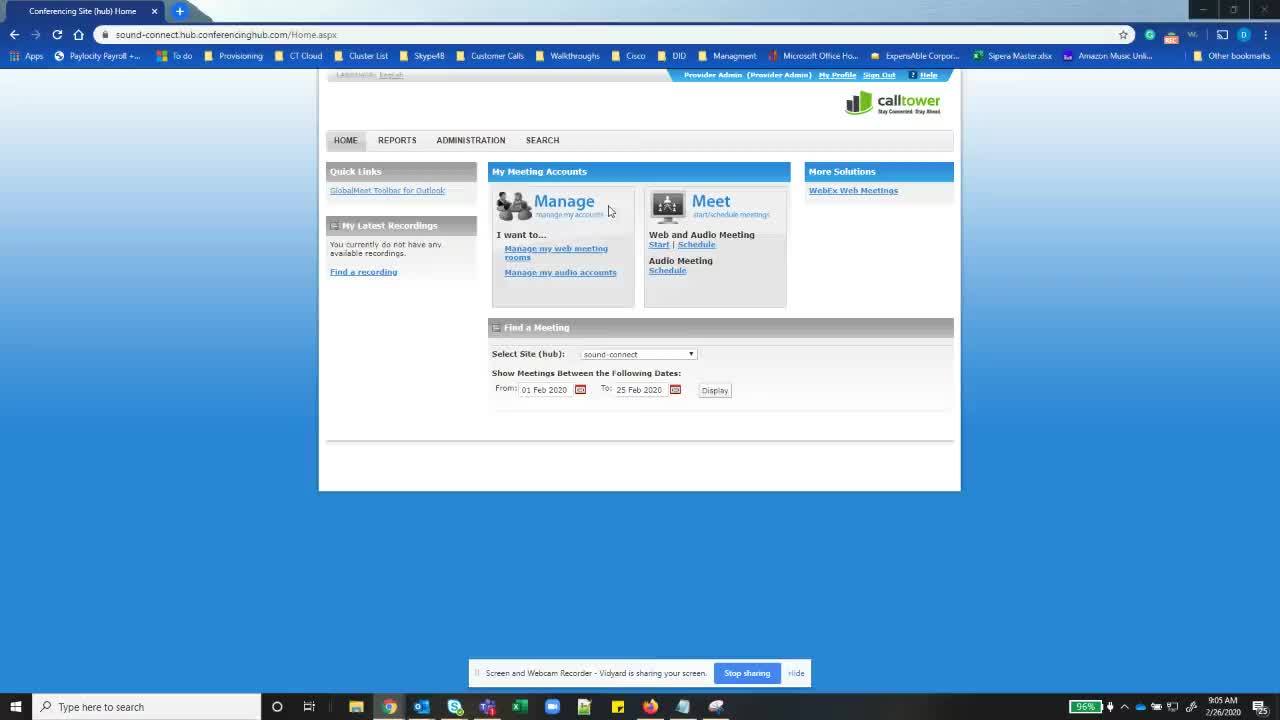 Check out this video: http://hub.calltower.com/watch/ymXJGMPtWtfSgsxtmAsud5?