Cisco Webex - Managing Audio Or Video Call
Last updated
Call someone on Webex App
You can call anyone with a Webex account without any additional plans or services. If you're connected to each other in the Webex App, you can call them on the Webex App. These are special types of calls that let you add guests to the call, share your whiteboard, and share your screens. You don't use their phone number; you just need to be connected to them in the app. Just look for the Audio

or Video

icon.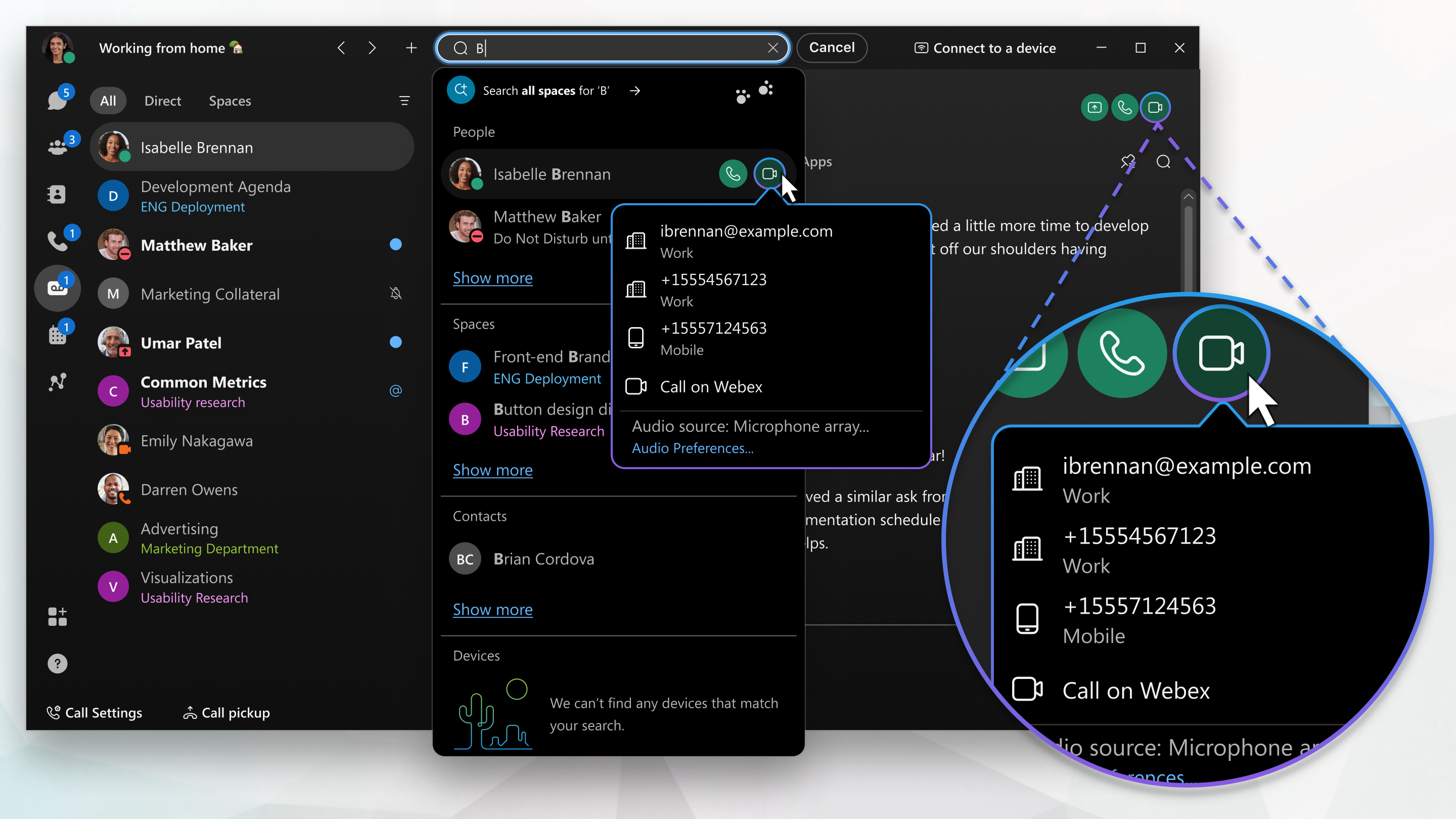 Answer a call
When you get a call, you get a notification that you can use to accept or decline it. If the person calling you has a Webex account, you can also message the person back if you're not able to take the call right away.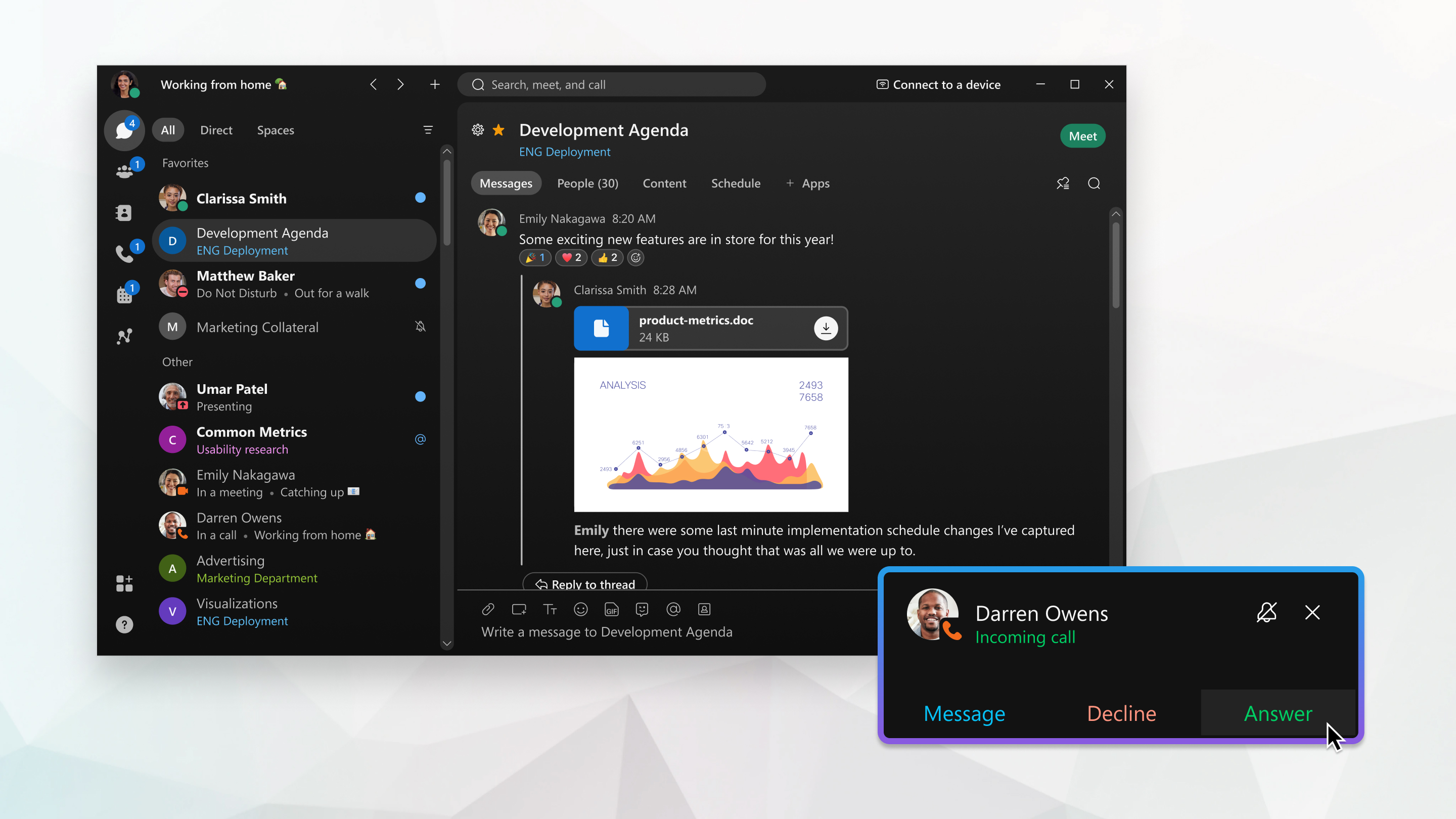 Call someone with a phone number
If your organization has configured your Webex account with a  phone service, you can also  call anyone else with a phone number. This type of call requires additional services so check if your account has a phone service, associated with it.
| | |
| --- | --- |
| | You can only be signed into the phone service on one calling app at a time. For example, you can't be signed into the phone service on both the Webex App and Jabber or the Webex Calling app simultaneously. If you're using Webex App and sign into another calling app, the phone service in Webex App is disconnected. |
When you call like this, it's just like making a regular phone call from any other type of phone. If you want to call your favorite restaurant to make your lunch order, call them right from the app, and place your order.
When you're in a phone call, you may have access to certain features. Here are just a few features available: