Cisco Webex - Download And Logging Into Webex App
Last updated
Integrating calling with Webex - Desktop
Prerequisites:
Open Webex Teams and sign in
Click on the icon for user in the upper left hand corner
Click on Settings
Click on Phone Services
Enter ct750.com into the UC Domain field. Leave the Server Address blank. Click Save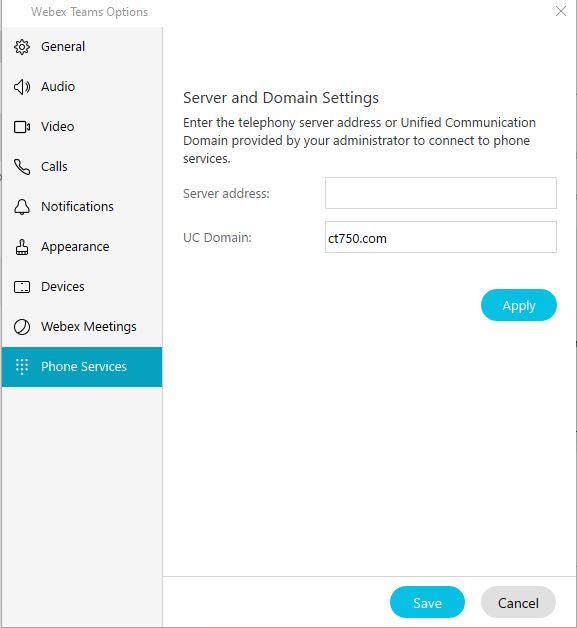 Click Apply. Do not click Save
After the connection has been established a login box will display.
Enter credentials for CallManager. These are the same credentials for CallTower Connect. If you are unsure of your username and password please contact your company admin
If connection is successful a 911 message will appear. Click Ok
An new icon will appear for Voicemail
Make a test call from the client by clicking on the Phone icon
Make a test call to your CallTower number and leave a voicemail. The Voicemail icon will give an indicator when the voice is received.