Cisco Voice - Setup O365 Unified Messaging with Cisco Voicemail
Last updated
Goal: To Create an Account in Office 365 and Setup Access for Voicemails
Purpose: This account will be used to retrieve voicemails from the users inbox via the CallTower Voicecube Voicemail System
1. Login to Office 365 with Admin Credentials using this URL https://admin.microsoft.com
2. Navigate to Users>Active Users>Add a User
3. Create the user account with the username umadmin@domain.com (username format is just an example), (no license or administrator role is needed)
4. Make sure the password for the user account is set to never expire (instructions are here if needed) and no MFA is set.
5. Provide the username and password to the CallTower Project Manager
6. Navigate to Admin Centers>Exchange>Permissions>Admin Roles
7. Create New Role with ApplicationImpersonation and add the account that was just created as a member as shown in the screen shot below.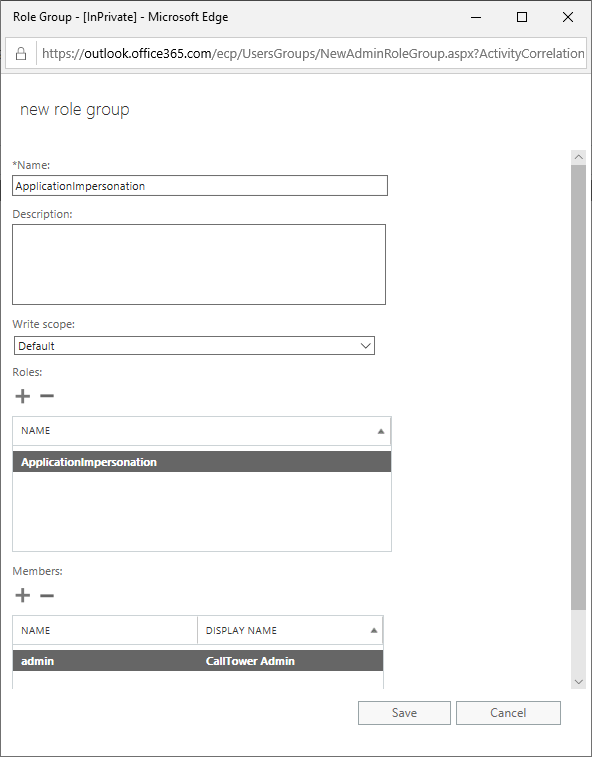 Important Note: The user account will use basic authentication make sure that there is not a Conditional Access policy blocking Legacy Authentication and if there is, make sure the account is excluded.