CT Cloud Voice: 3CX - Build phone
Last updated
GOAL:
Provide instruction on how to build a phone in 3CX
RESOLUTION/STEPS:
Step 1: To build a phone in 3CX, log in to the server, and navigate to the user that needs this phone. Once the desired user has been selected, navigate to the "Phone Provisioning" tab. Then, select the Add button:
Step 2. Once the "Add Phone", window comes up, select the model of the phone you are building in the drop down menu. Then, enter the MAC address of the device. Select "OK" to save.
VIDEO: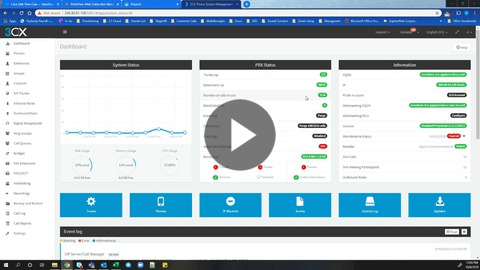 Check out this video: https://share.vidyard.com/watch/orkdA26hfBP21rNHVMqdKC?