Returning to Initial Call - 79XX Series
Last updated
Once having answered the second call you can return to the original call.
Returning to Initial Call Steps:
1. You may want to disconnect this call and continue your conversation with caller 1.
2. To do so, select the End Call soft key to disconnect call 2.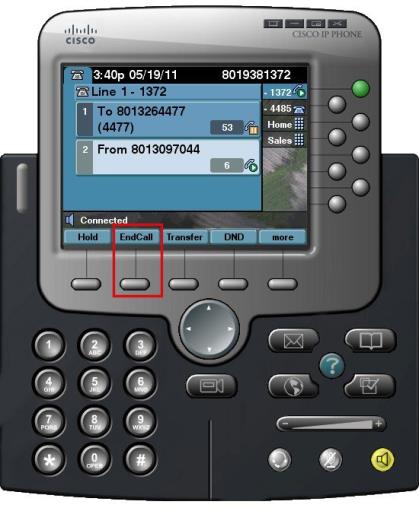 3. Call 1 will now be highlighted allowing you to select the Resume soft key.