CT Cloud - 3CX: Add Inbound Rules
Last updated
GOAL:
This article goes over how to build inbound rules for 3CX.
RESOLUTION/STEPS:
1. Select the Inbound Rules" option once logged into 3CX.
2. Then select "Add DID rule"
3. Type a name for the DID in the name field, enter the DID in the "DID" field. Then select where the DID should route during office and outside office hours and select " Set up Specific Office Hours for this trunk" if need be.
VIDEO: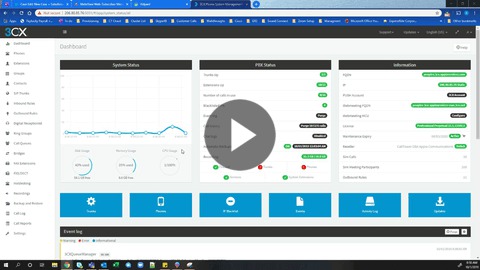 Check out this video: https://share.vidyard.com/watch/rCixvz29Gx4yyWze75L72C?