CT Cloud Voice Admin - Adding Phone To User
Last updated
Overview
Instructions on adding a CT Cloud Voice phone in CallTower Connect.
Resolution/Steps
Adding a phone to a user is just a few steps. Please follow the guide or watch the quick video.
Go to users tab in Connect
Click on the user you want to assign a phone to (CT Cloud Voice service needs to be enabled first on the user)
Click the CT Cloud menu and then CT Cloud Phones.
Press the + sign and enter in the MAC address and description then hit save.
(phones have 1 month to register)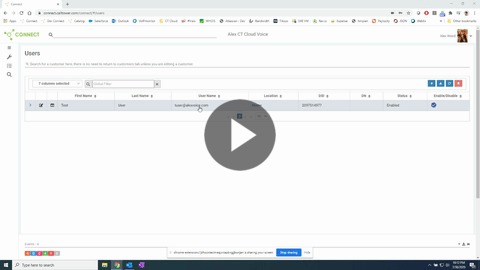 Check out this video: http://hub.calltower.com/watch/Mt8YPyene3evPMKZY5T6y6?